Founder's Words
"From the very start, when we found this magical Soursop fruit at our native place of Bordi, Palghar, Maharashtra, we decided to serve this magical fruit to the needy people with affordable sources since 2004.
"From the very start, when we found this magical Soursop fruit at our native place of Bordi, Palghar, Maharashtra, we decided to serve this magical fruit to the needy people with affordable sources since 2004. We commenced by spreading awareness about the fruit and producing products from Soursop fruit to fulfil the health needs and solve health-related problems. Our ultimate vision is to make Soursop, the unknown fruit with cancer-killing properties, known to everyone, also make it available at economical rates. Soursop fruit also helps in the regeneration of new cells which eventually help our human bodies to heal internally.
Mr. Neel Avinash Save Founder, Bourneel's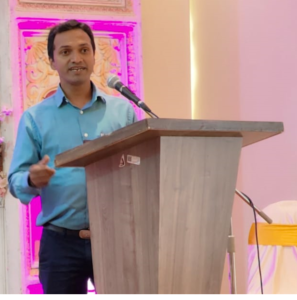 About Company
We established BourNeel's with multiple goals, but only one core vision: to help cancer patients from our world with the help of Soursop fruit's features.
Also making Soursop and all the natural products produced from it available at an economical rate by preserving its attributes as "Quality Never Compromises" is our only motto. Your family and the whole world from the age of 4 years to 90 years can enjoy and relish the taste, freshness and procure Soursop's essential health benefits which are available through its products are affordable to all the classes. In 2004, BourNeel's came into existence and started spreading awareness about the magical Soursop fruit to grab the attention of people suffering from cancer and health enthusiasts. Targeting the core group has helped us span our reach in India's central states and some major cities worldwide. We have been educating the farmers in the rural regions of Maharashtra about the benefits and attributes of Soursop fruit. Also how its farming will be a plus one and a positive outcome to their livelihood by providing a new source of income and a fresh alternative to their fresh farms. From day one, our founder is the base of our visionary company, which always ensures to keep the team on their toes for a soothing workflow and minimise errors. His vision is to create a cancer-free world. His vision = Our vision.
Mr. Akshay Shashikat Lad Director, Bourneel's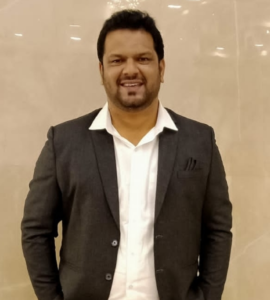 About Products
It feels so good to have a glass of fresh, natural Soursop fruit juice in the morning.
It pleases the soul and provides us with the energy, to be up and to run all day, which is why we decided to produce all-natural Soursop fruit and its products to help our human friends cope with this hectic life. Also, to allow their mind and body to take a break for their physical and mental health. The magical fruit of Soursop has got in it numerous health beneficial sources and benefits. Many people nowadays are adopting Soursop fruit as a natural and healthy alternative treatment. The Soursop fruit is also known as Graviola, which many indigenous cultures use for a variety of physical ailments. Many parts of the tree are used, including the leaves, fruit, bark, and seeds, and each provides its own set of healing properties. It also protects the immune system and thoroughly prevents deadly infections. While it also ensures to help to reduce the side effects of chemotherapy, boost energy levels, improve physical appearances, provide relief from internal pain, improve sleep, and keep our bones healthy. It helps to prevent and reduce leg cramps, joint and back problems and rheumatism. It also helps to prevent urinary tract infections, migraines, and headaches. Soursop works great for intestinal functions, stomach distress, and constipation. There are many health benefits attributes in Soursop, right!
Mrs. Prachi Neel Save - Director, Bourneel's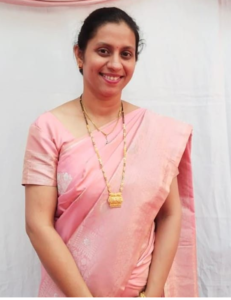 Quality Assurance
"Actions speak louder than words", and this is why we tend to produce the natural and freshest form of Soursop Products in the market to keep our customer's needs of freshness and health in a bottle and jar at par. All of our products are produced under the supervision of experienced quality control personnel without negligence in their daily work. In this critical health regulatory period, our entire team is thoroughly examined and checked every day to ensure the facility's proper safety and production.